Selling Your Home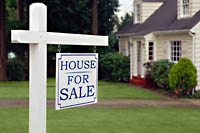 It's probably your biggest financial asset, so selling requires perfect composition and orchestration - those two factors can be a +10 to a -20% price/time difference. When you're ready to sell, the experience and expertise of the agent makes the difference.
As a 30-year experienced Realtor® and broker, I know how to handle every aspect of your sale. And as a 12-year experienced La Quinta veteran, I know this market inside and out.
As I stated on the Home Page - you can count on me to handle every aspect of your sales process - from strategically pricing and marketing your home to making sure everything's signed, sealed and delivered by the closing date. And in today's online era when the Internet has become the buyers primary source, I list you on 198 sites including all the best ones. So whether you're buying or selling, feel free to contact me. I'm a "no pressure" gal - no sales pitch, just answers, advise and first-class Realtor® work.
The following articles explain how to get the most for your home...